The warm sun on your face, relaxed vibes and bare skin at golden hour are all hallmarks of summer that can boost your mood. But can they also put you in the mood?
Your libido, also known as your sex drive, is influenced by a variety of psychological, emotional and physiological factors. And for some, summertime provides the recipe for that lovin' feeling, thanks to activities that reduce stress and improve your overall well-being.
"Since libido is so multifactorial, putting on a swimsuit, taking a vacay and sipping a cool mocktail can definitely improve your mood, which then in turns boosts libido," says Heather Bartos, M.D., an OB-GYN and member of HealthyWomen's Women's Health Advisory Council.
Every person's turn-ons are different, but here are a few reasons you may feel revved up and ready to heat up those summer nights.
iStock.com/Joel Carillet
More skin-to-skin contact
"Sun's out, buns out" is the motto of summer. From the pool to the beach to just walking down the street, skin is everywhere this time of year. And consensual skin-to-skin contact can be a huge turn-on, especially for women, Bartos explained. When you're wearing a bathing suit and hugging your partner or playing together in the pool, there's more of an opportunity for skin-to-skin contact in the summer.
Even if you're not with someone else, you have more skin-to-skin contact with yourself, touching your bare legs or running your fingers down your bare belly, igniting a tingling sensation that can get your motor running. Skin-to-skin contact can help release oxytocin, a feel-good hormone often dubbed the love hormone, which is key for sexual arousal.
"Skin-to-skin contact isn't just healthy for mothers and babies. It does wonders to enhance relationship satisfaction and increase sexual desire in women," said Emily Jamea, a certified sex and relationship therapist. "When it's summertime and the air is warm, there's a bit more touch involved. People may feel freer and more uninhibited, opening the door to more sex."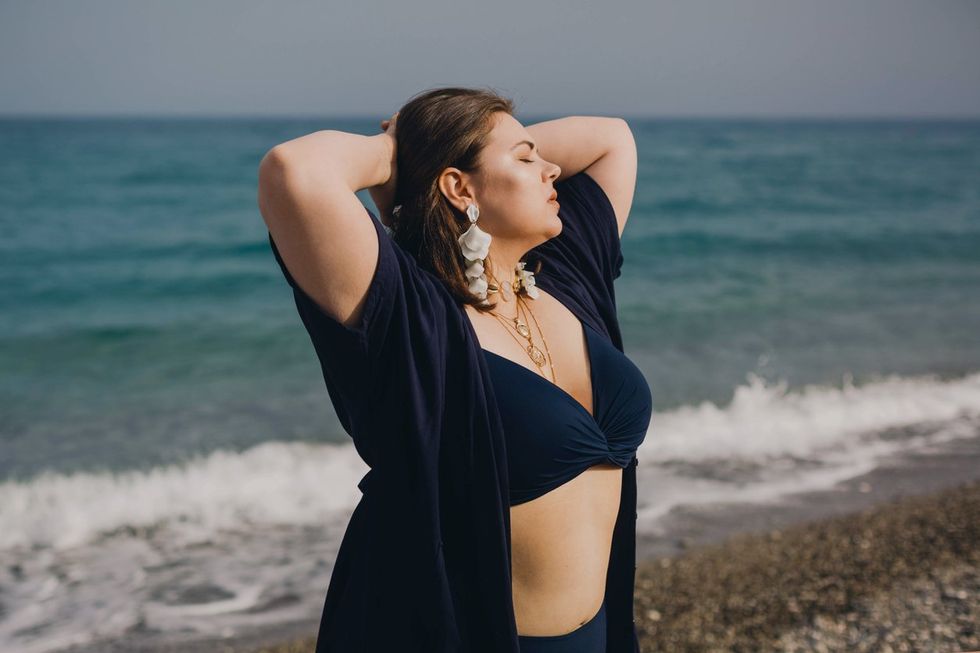 iStock.com/Iuliia Komarova
Is Vitamin D an aphrodisiac?
Vitamin D is both a nutrient we can get from food and a hormone made by the body — but that requires sunlight to hit our skin. Vitamin D affects the cardiovascular system, nervous system and endocrine system, which in turn affect sexual desire. One study found that vitamin D enhanced sexual desire and improved the mood of women ages 20 to 40, particularly in those who were previously deficient in vitamin D.
Considering that 42% of Americans are deficient in vitamin D, getting a few summer rays may contribute to a higher sex drive.
"Vitamin D can boost testosterone in men who tend to be lower than normal and boost estrogen levels in women, potentially translating to increased libido," Bartos said. "However, it's unlikely that if your vitamin D levels are sufficient, taking more will turn you into a sex powerhouse."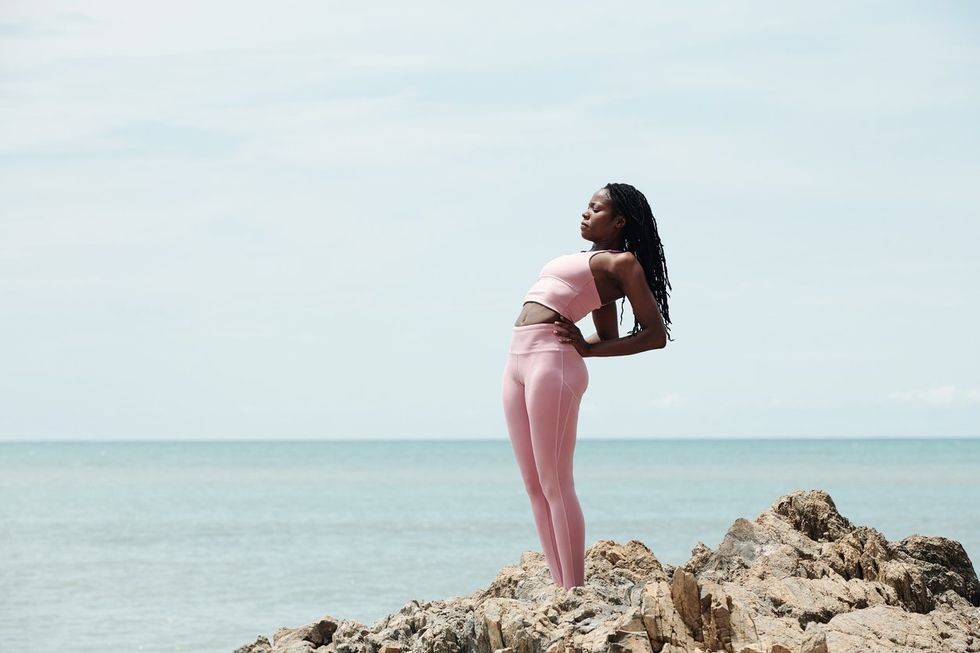 iStock.com/DragonImages
Increased exercise = increased libido
Colder weather may mean cuddling up at home, while warm summer weather entices you to get out and about, walking, hiking, swimming and just being more active. Not only does moderate exercise have a plethora of benefits, including reducing stress (who can get in the mood when they're stressed?), but it boosts testosterone levels in people of all genders, potentially increasing sexual desire. In fact, 20 minutes of cycling has been shown to increase sexual arousal in women by 169%.
"Exercise releases endorphins, dopamine, serotonin — all those feel-good chemicals which are conducive to desire — and when you're feeling better neurochemically, neurophysiologically, then you're more likely to be interested in sex," Jamea said. "You're also taking time to invest in your body, and we know that the more connected we are to our bodies, the better sex we have."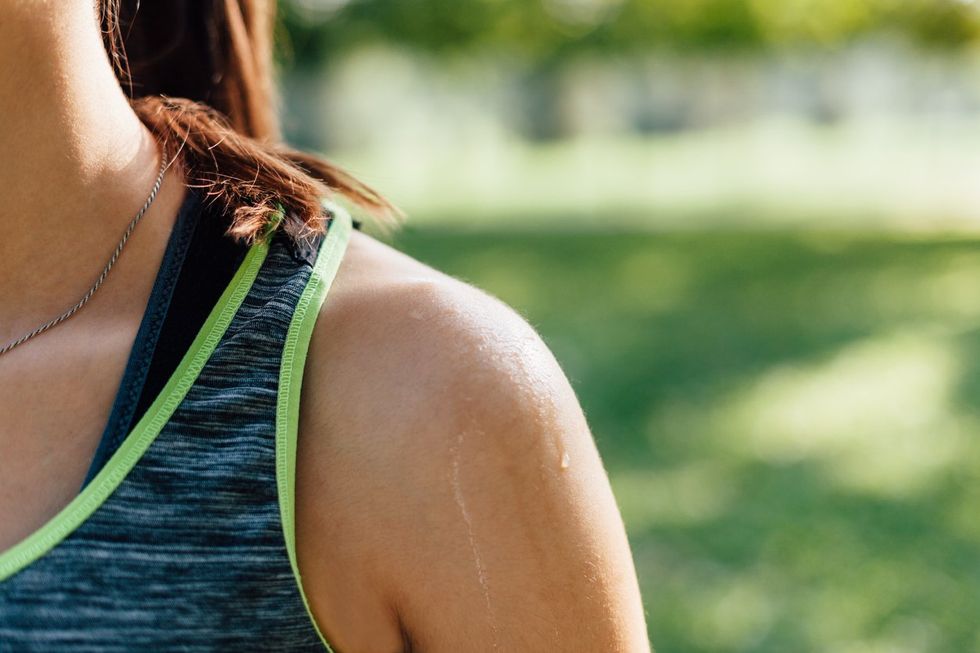 iStock.com/MANICO
Sweat it out
Speaking of exercise, all that extra sweat may also inspire you to go for a roll in the hay. "In some studies, androstadienone [a pheromone present in male sweat] improved mood and focus in women, and this is potentially important for women's sexuality," Bartos said.
This pheromone can also lower the level of cortisol, the stress hormone that kills your sexual buzz, as well as increase attraction — which can make you more interested in getting it on.
Read: The Science Behind Orgasms: What's Going on When You're Getting It On >>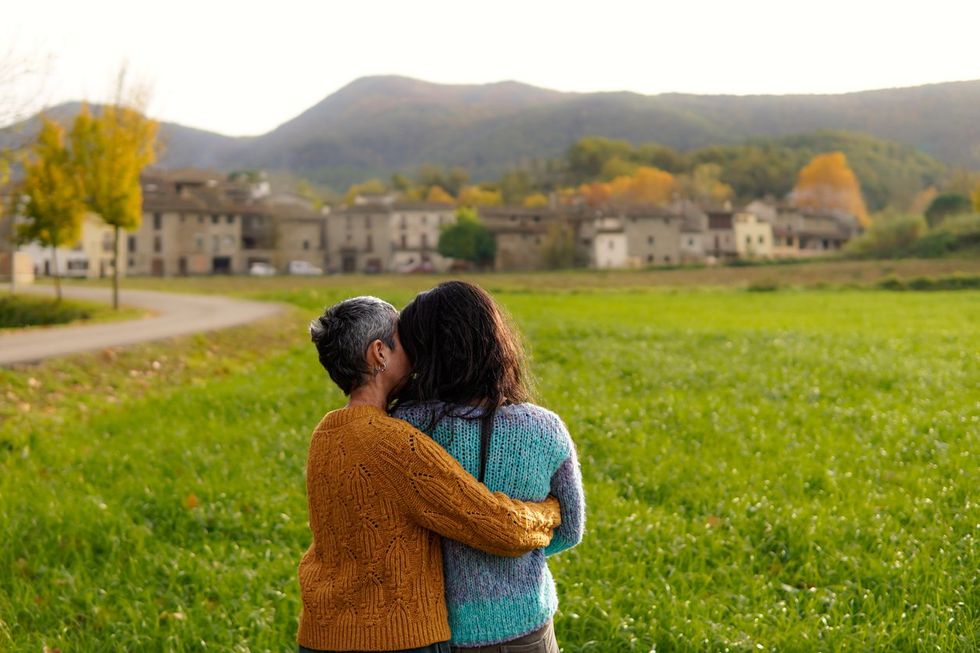 iStock.com/Sheila Alonso
From summer lovin' to a frisky fall
If your sex drive isn't skyrocketing in the summer, no sweat. The fall may actually be your time to shine.

"Some people feel more frisky in the summer, due to more vacations, outdoor gatherings and fun in the sun, but others feel more frisky in the cooler months, cozying up to the fire, etc., so it just depends on the person," Bartos said. "Limited research has shown that fall may be the time of year where humans' sex drives are the highest, due to male and female testosterone levels [being] highest in the fall, which may contribute to a higher libido."

Case in point: According to the National Center for Health Statistics, most babies in the U.S. are born in the summer, which means — you guessed it — they were conceived in the fall and winter.

Whatever season turns you on, get relaxed, get moving and get touchy-feely with your partner to amp up those feel-good hormones and get in the mood.



Credit : Source Post